OWNERA MEDIA
Your partner in
growing your business.
With the ever-changing economic landscape, it is critically important to deliver highly relevant and engaging contents throughout the Niagara region and beyond. Reveal Niagara Business Magazine is committed to be the leading platform that delivers business intelligent content, evidence-based insights, and resolute interviews, both internal and external to the community.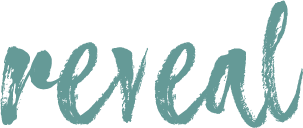 Share your message. Share your
brand.
We empower and connect the leaders of today and tomorrow throughout the Niagara region and beyond. It is an ongoing process of educating, building hope, staying current with global economic trends, and bridging business and technology of the future that engage them. 
Reveal allows advertisers connect with readers. From multi-staged touchpoints and growing online readership, to tactile satisfaction delivered by print, we ensure that our advertisers take the centre-stage and able to impress upon their audience anytime and anywhere.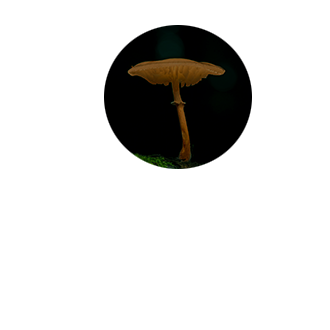 Thought provoking original editorial content
Available in print & digital
Frequency: 4 times per year
Perfect Bound, High-Quality
64-page Gloss Magazine
QR code and trigger images throughout the magazine
Flippable magazine format
Direct links to your website or your campaign webpage
Interactive embeds such as video, audio, document, ar, etc.

INFORMATION THAT WORKS

Valued Influence
Written Content

Illustrated Content

Advertising Content

Embedded Content



IMPACT PURCHASING DECISIONS




Written Content
Reveal Magazines go above and beyond when it pertains to content. Our journalistic ethical practice is never compromised, where valuable information from industry experts is a must. Our readers trust Reveal, we publish timely, relevant, and meaningful content with underlying philosophy of positioning our vetted advertisers' brands right at the forefront. As a result, the following are achieved:


60% of our readers took action
Our readers are ad receptive
Heightened ROI


Illustrated Content
Our design team pay very careful attention to the kinds of illustrations we include with our written contents. Illustrations help our readers not only understand and follow what they are reading, but also entertain them. With illustrations depicted on image layout, or graphic placements, Reveal helps our readers (your buyer personas) visualize, or create mental pictures of what they read about.


Advertising Content
Reveal Ads are positioned in a manner native to our editorial content. Whether an advertorial or an ad, placement is key to brand positioning. Articles paired with related advertising can employ stronger presence and guidance to action.


Embedded Content
Embeds allow us to focus on the sensory experience of our readers. Sensory marketing plays a major role in buying decisions, by strengthened readers' connections. Combining visual, audio, and touch, we can influence perception. Our advertisers can stand out and engage with our readers through additional embedded contents provided by QR codes or trigger images linked to videos, audio, image graphics, e-comm pages, websites, surveys, and more.

STRATEGIC & TANGIBLE APPROACH

Circulation
5,000+ print copies

40,000+ RPC per issue

B2C & B2B Targets

Re-print available



PERSONALIZED APPROACH




Direct Mail
Direct mail marketing has magnified now more than ever. In the light of our world's current digital overload, direct mail has become one of the sought-after tangible alternatives to reach consumers in a captive way - at work, home, or home-office, where they spend their time. For us, it's not just any mail, but a magazine.


Reveal Magazine stands out, and even more powerful when direct mail addressed to our readers. That is when we begin to tap into multiple sensory levels of human connection.


Fused with digital enhancements, Reveal readers can indulge and explore contents within or outside the static pages, onto their digital screens.


With Reveal, we took an even deeper dive and brought targeted direct mail marketing to the next level. Our direct mail mandate is to ensure that our advertisers take priority. They get to dictate where Reveal Magazines should be mailed and delivered to, strategy as follows:


Delivered to advertisers's
places of business
Direct mail addressed to advertisers'
list of prospects & clients
Remaining copies are direct mail addressed to targeted places of business


Re-Print
Reveal Magazine Print Version is a high-quality gloss, perfect-bound magazine with meticulous modern designed, printed in premier stocks of paper. Because of such high-quality, both its physical appearance and contents, we've allowed our advertisers the opportunity to re-print copies for their own purpose, which is rare for a magazine publication to offer. Upon request, we will provide processing steps, re-print cost, and delivery date.

READ & SHARED IN 103 COUNTRIES

Home
RevealMagazines.com

OwneraMedia.com

Issuu.com

Participating Websites


250,000+ MONTHLY VISITS




Campaign Plans
Reveal Magazine runs a winning combination of organic and paid digital marketing campaign strategies per issue. Post and ad messages are tailored to our advertisers' pool of buyer personas. Campaign platforms as follows:


Google Ads
Programmatic Ads
Facebook
Instagram
YouTube
LinkedIn

APPROX. 1.7 MILLION
IMPRESSIONS PER ISSUE


Our digital ad team ensures that every advertiser's brand message is incorporated into our strategic newsletter and email campaigns. Our advertisers connects with a database of more than 23,000+ engaged decision makers across Ontario on an average of 3-5 times each month, with opportunity for advertisers to run its own personalized e-blasts.